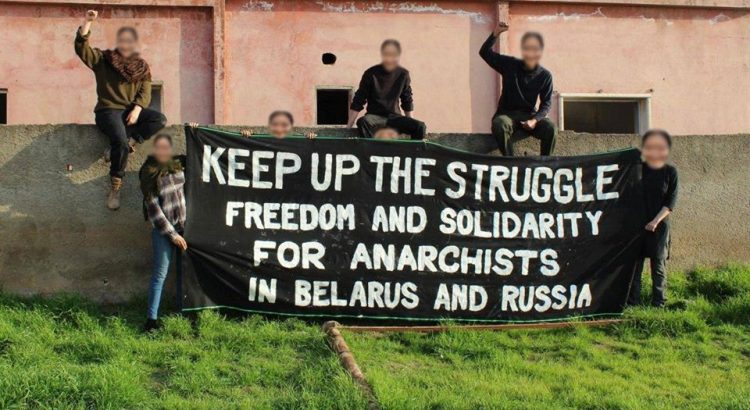 As anarchist and socialist comrades in Rojava, we join the call for the week of solidarity. We see the necessity of prison abolition and pursue of different social relations. We must strive for society based on the liberatory ideas, accountability and responsibility to each other.
We have to defend our comrades on every level. Ask yourselves, how can we understand self-defense against torture, legislative hegemony and coercive police force? Our language and understanding is also important: innocence is a relative term, but what is really clear to us is that the authority of the police, the state and it's court system over human lives is unacceptable.
Along with wide and strong social movements, organizing and building relationships based on liberatory and transformative justice and self-defense, our way eventually lies through the dismantling post-soviet prison industrial complex. Today, fighting against the heritage of GULAG along with prison mentality means breaking through what holds Patriarchy, Capitalism and the State together as one.